Dr. Michael Hira, a dentist at Guildford Heights Dental Centre in Surrey, has a passion for educating patients so they can make informed decisions about their dental treatments.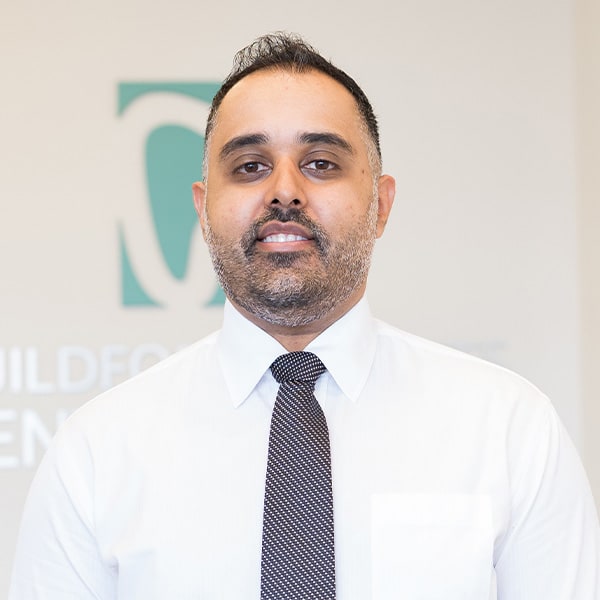 Dr. Michael Hira
General Dentist
DDM, Case Western Reserve University
---
Other credentials
Bachelor of Science in Biochemistry, University of British Columbia
Biography
Dr. Hira was born and raised in Vancouver. He obtained a Bachelor of Science in Biochemistry where he finished amongst the top students in his UBC graduating class. Post graduation, he moved to Ohio, where he received his Doctorate of Dental Medicine from Case Western Reserve University. He was awarded the Dean's award for academic excellence.
Dr. Hira practices General Dentistry but has also completed a 2-year post-graduate diploma in Orthodontics.
Dr. Hira emphasizes the importance of developing a strong rapport with his patients. He enjoys working with children to promote life-long dental health. He is also the Game Dentist for the Vancouver Giants (WHL hockey team).
Prior to dentistry, Dr. Hira worked in the construction field. In his free time, Dr. Hira enjoys cooking, hiking, travelling, and spending time with his family. Dr. Hira is fluent in Punjabi and English.